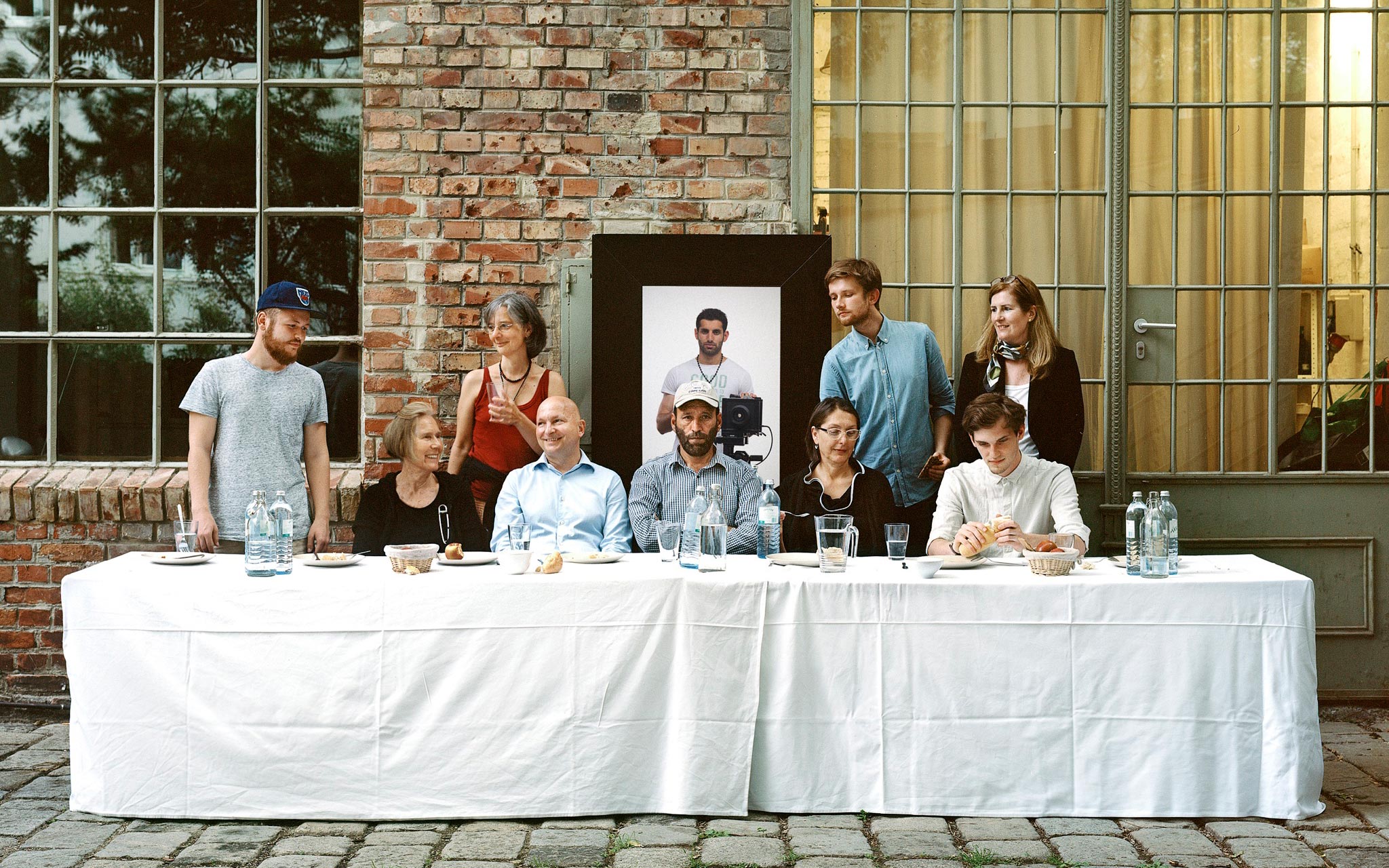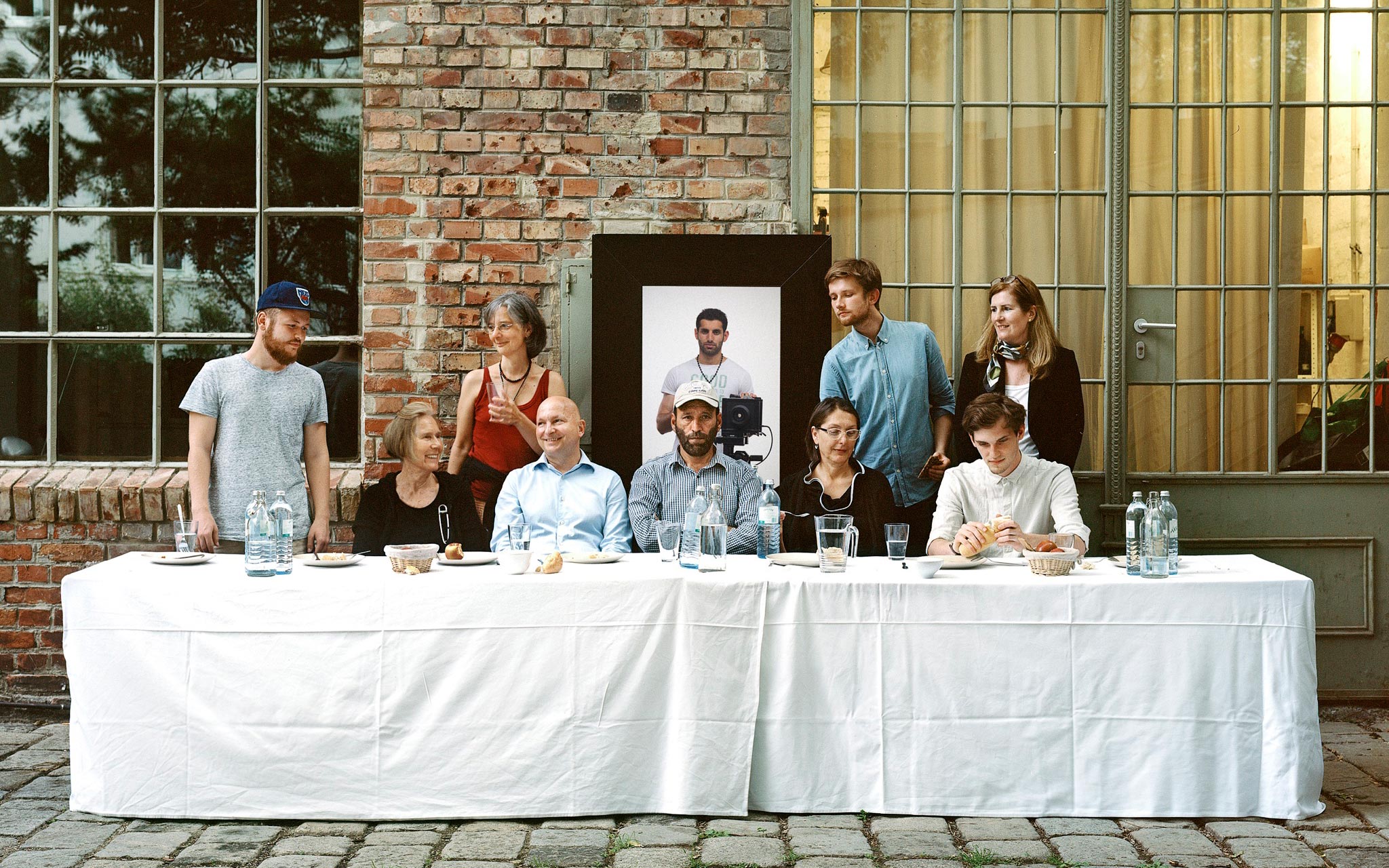 Winter 2013/14 refugees occupied Vienna's Votivkirche and ultimately went on hunger strike to protest their imminent deportation back into their wartorn home-countries such as Afghanistan/Pakistan and Iraq/Syria.

As a reaction to those events we started guerilla projections showing interviews with those refugees. At dozens of places usually reserved for advertising, life-size portraits now appeared every night telling their stories, sans any political filtering. Additionally we organized three performances in the public space inviting pedestrians to sit, talk and eat with refugees and us—the namegiving »Last! Supper.«

The project gained media attention and was also shown at Kunsthalle Wien, MUSA, Essl Museum, The Brno House of Arts and the Art Gallery of Bosnia and Herzegovina.
Title: Last! Supper. (2013/14)
Category: Art Installation
Artists: Sini Coreth, Dominic Spitaler
Photography: Johannes Raimann
Support: Patryk Senwicki