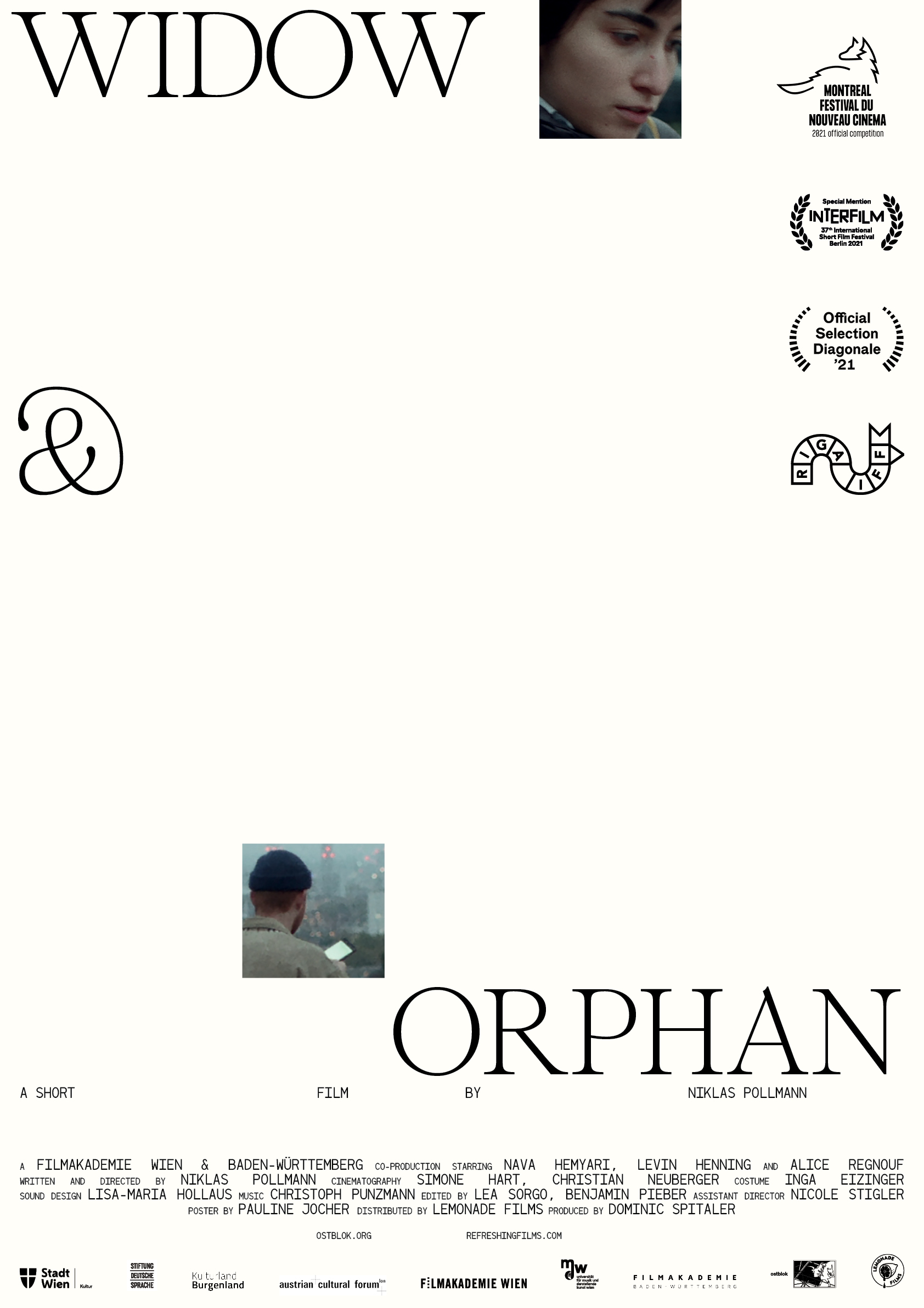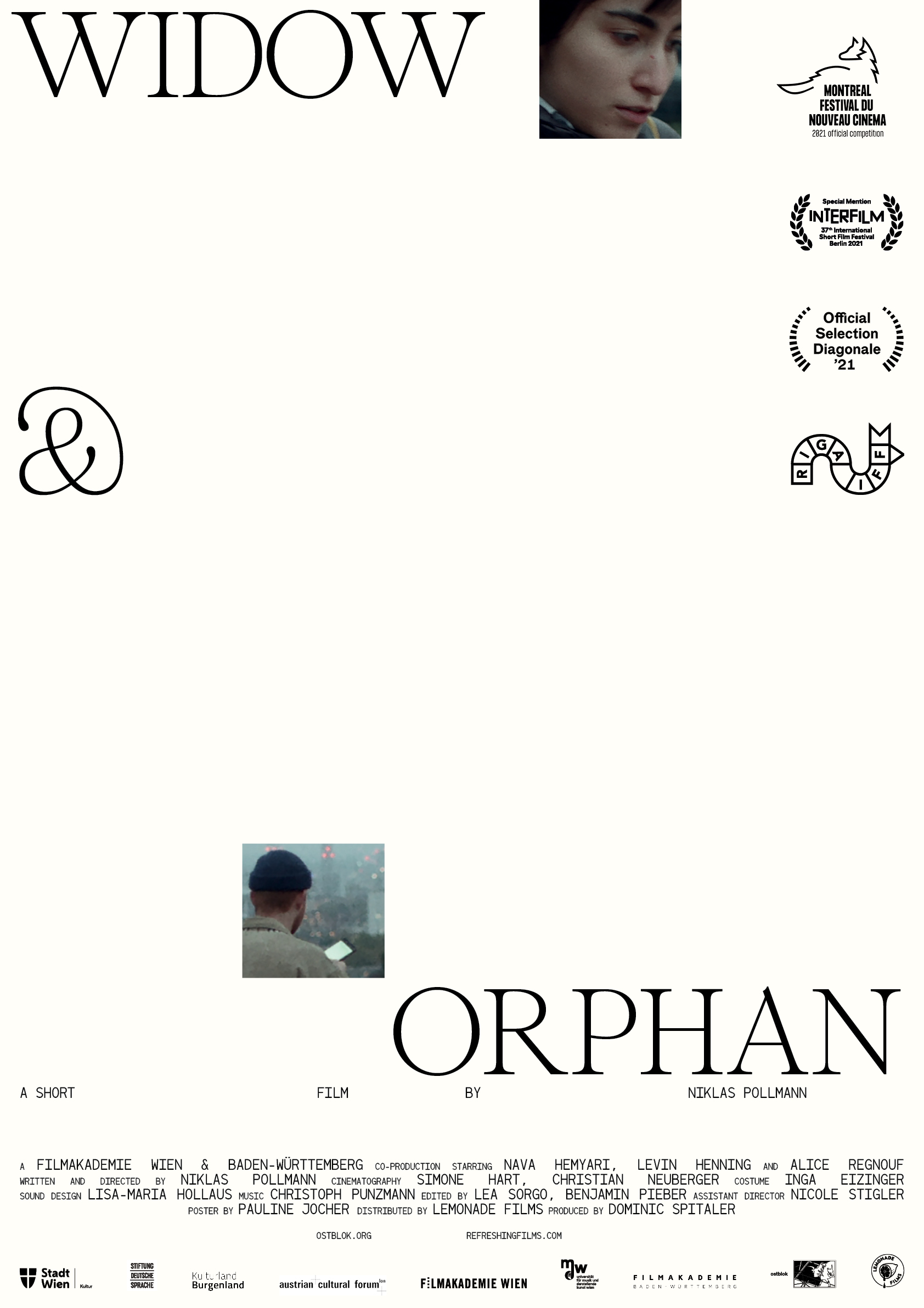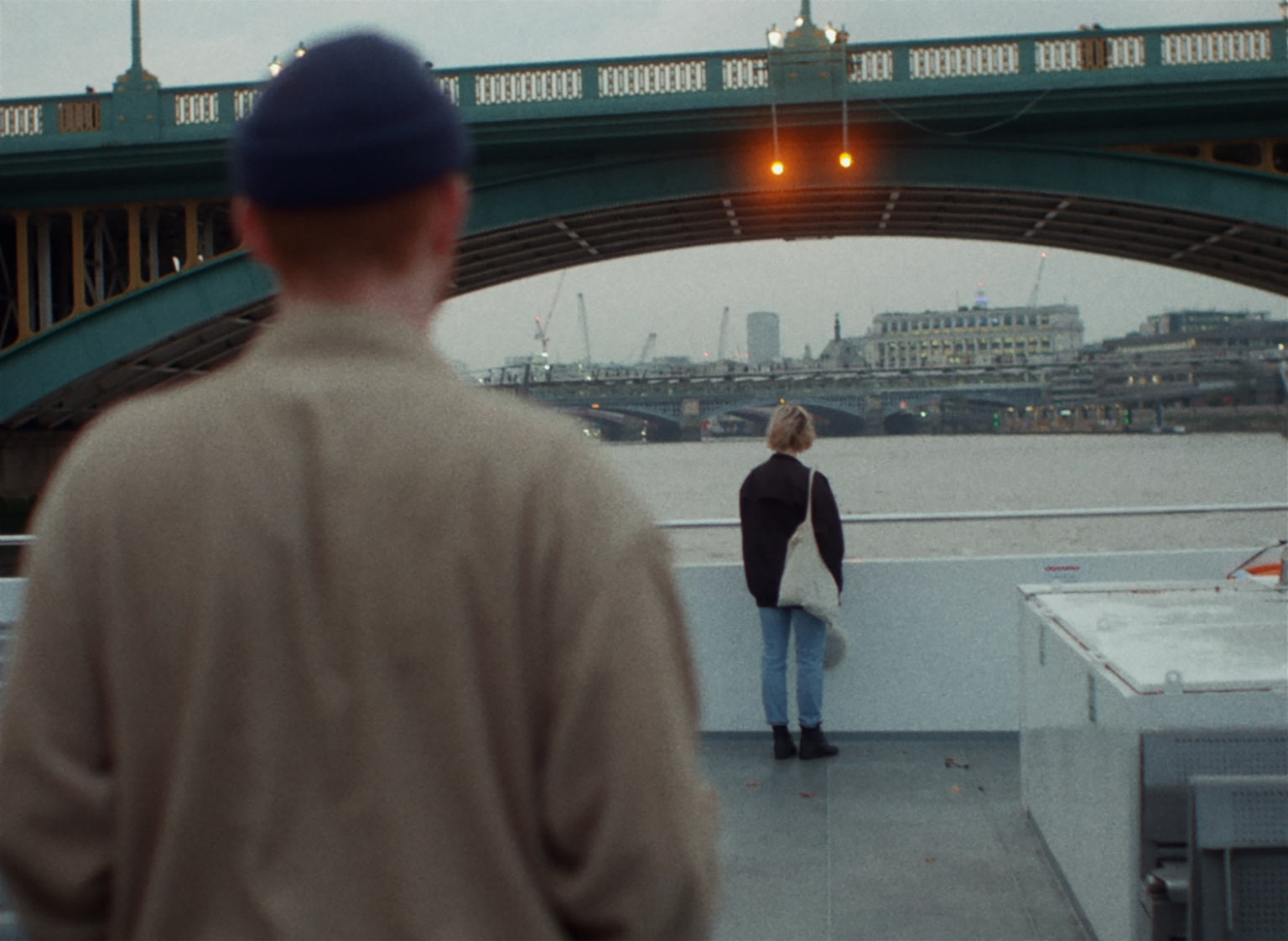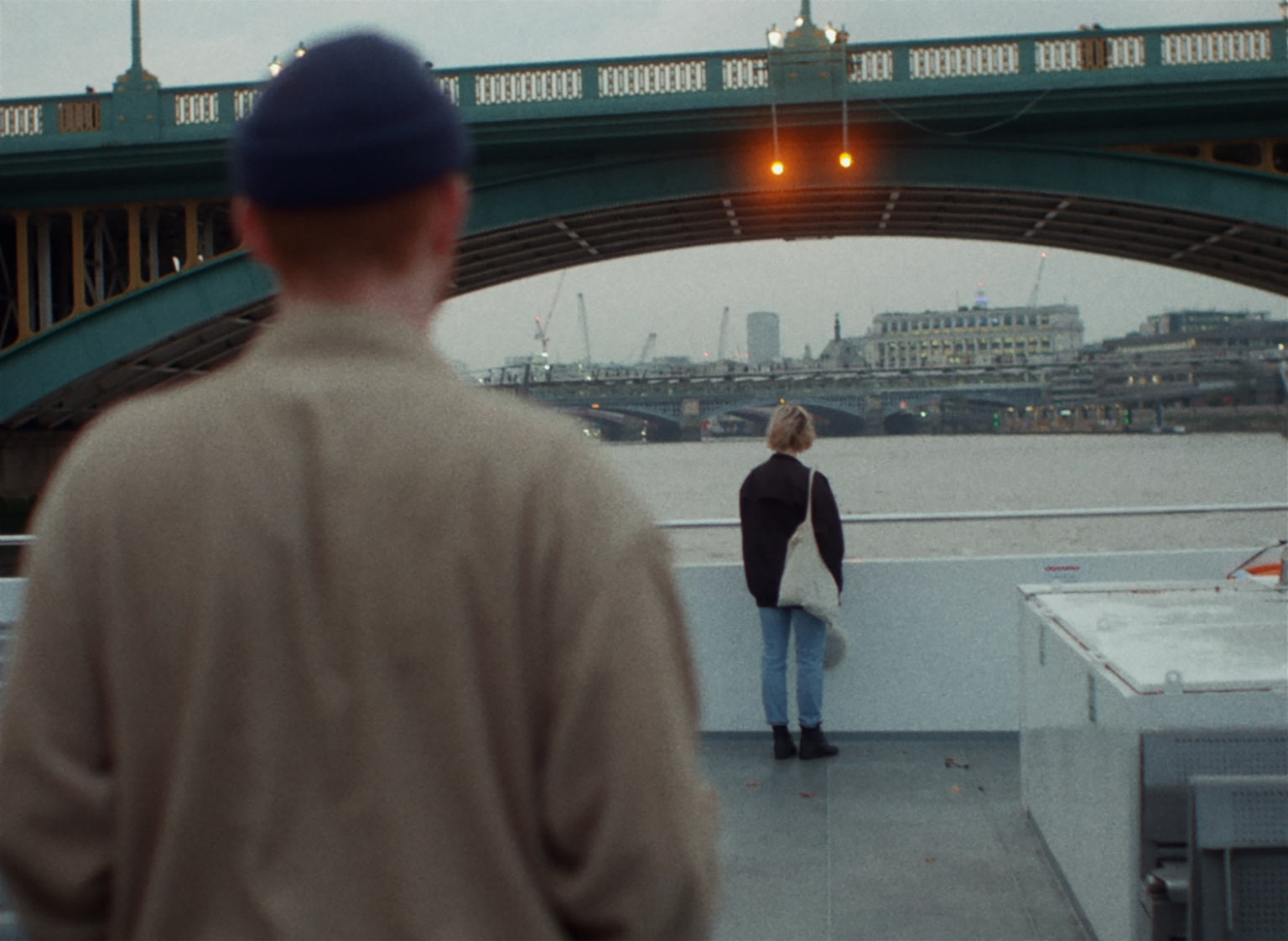 11.21 — Interfilm Berlin | Special Mention
10.21 — Nouveau Cinema | International Competition
10.21 — Riga IFF | International Competition
06.21 — Diagonale | Official Selection
Two lost souls in London. Connected through a poem in German and the question of how they will meet.

A cinematic poem in episodic verses; two complementary spheres of perception, created through the efforts of two different, independently working cinematographers and editors, each with their own visual language. As a co-production of the Vienna Film Academy and the German Film Academy Baden-Württemberg, shot in London with a crew from a total of five different countries, this film about loneliness has an anything but lonely genesis.
Short, AT/DE/UK, 15 Min.
Title: Widow & Orphan (2021)
Category: Short film
Director: Niklas Pollmann
Production Company: Filmakademie Wien
Producer: Dominic Spitaler
Cast: Nava Hemyari, Levin Henning
Distribution: Lemonade Films

Cinematographer: Simone Hart, Christian Neuberger
Sound Design: Lisa-Maria Hollaus
Editor: Lea Sorgo, Benjamin Pieber
Music: Christoph Punzmann